Add-On Kitchen
Settle in, Spread out.
This kitchen cannot be booked online. Please contact the office when booking your room to check availability.
At Beach Haven, you always have the option to add on a kitchen to a room. And since we're so close to everything, it's easy to pick up groceries so you can spend less money on dining and more time with family.
Kitchen amenities:


Oven


Gas burning stove


Large refrigerator


Kitchen sink


Microwave


Coffee maker


Family size dining table and four chairs


In-room Amenities
Room Layout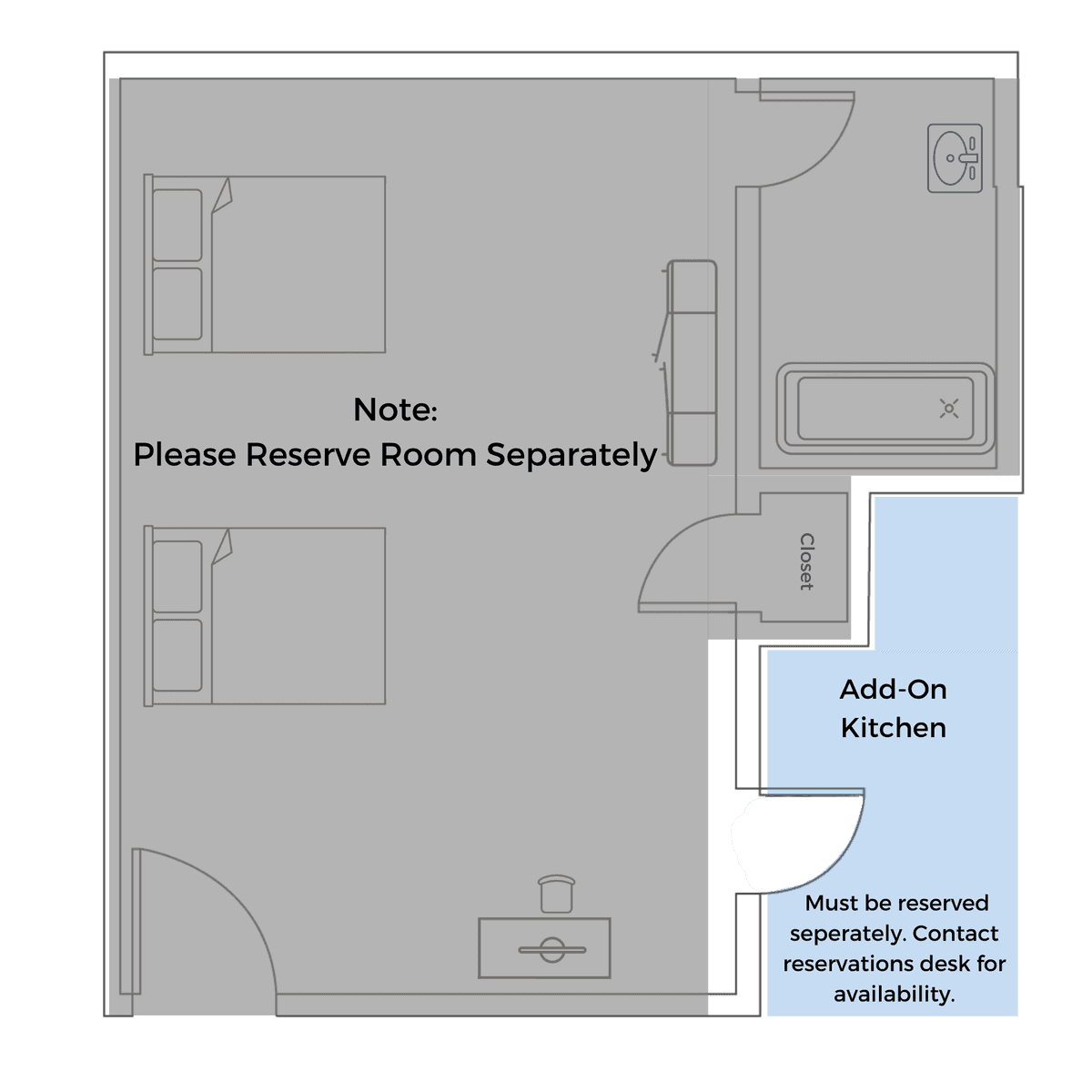 Note: Some variations may exist with room layouts.