One Bedroom King Suite with Kitchenette
Settle in, Spread out.
Enjoy the beach, enjoy the neighborhood and best of all, enjoy each other's company in our spacious large one bedroom king suite. With separate rooms and an in-suite kitchenette, it's like a home away from home.
1 King Bed, 1 Sleeper Sofa
Bed
In-room Amenities
HD Flat Screen with Cable
Room Layout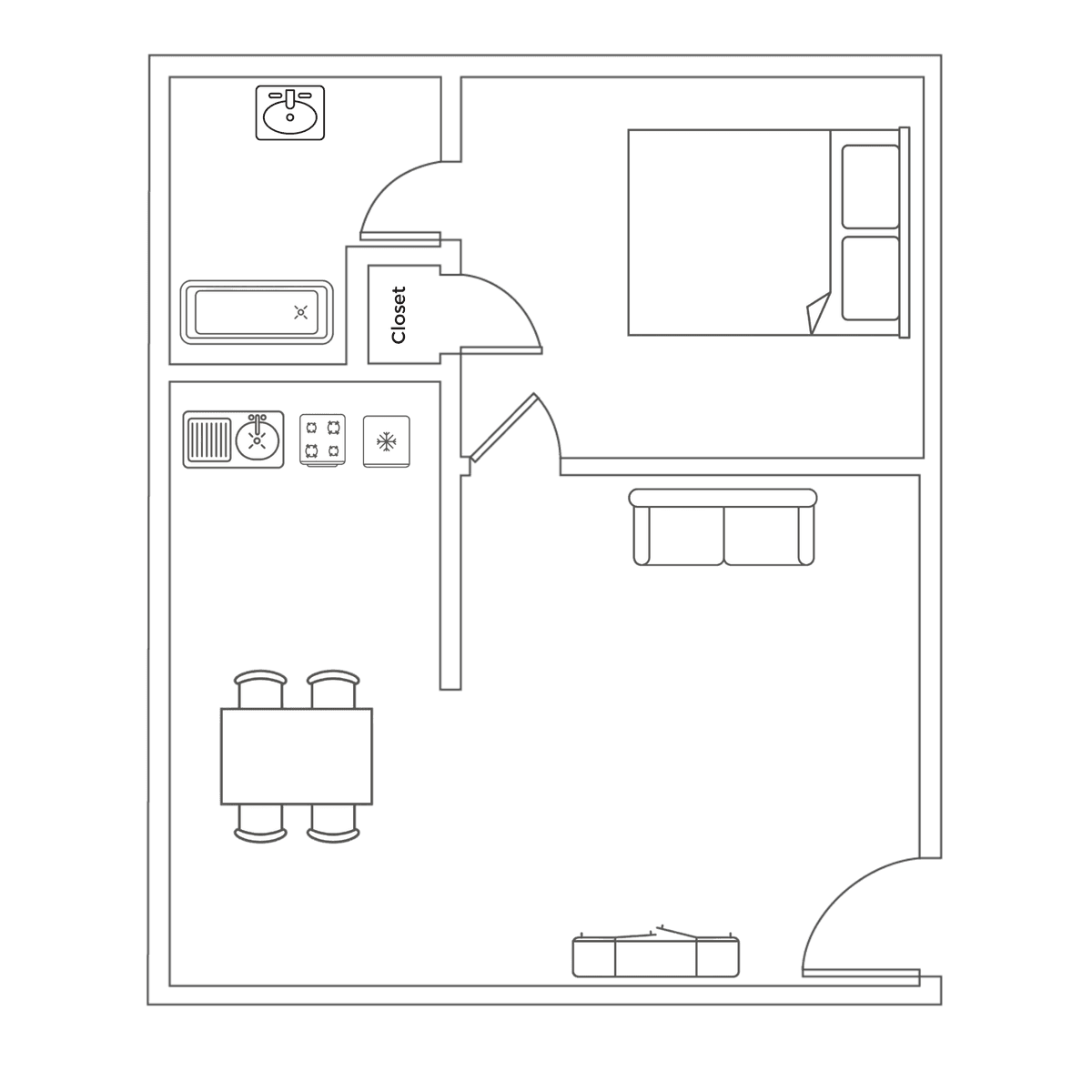 Note: Some variations may exist with room layouts.